LIVE Webinars for Eye Care Professionals
Join our live webinars
These live webinars are recommended for WAVE Lens Designers. Please click on the links below to register: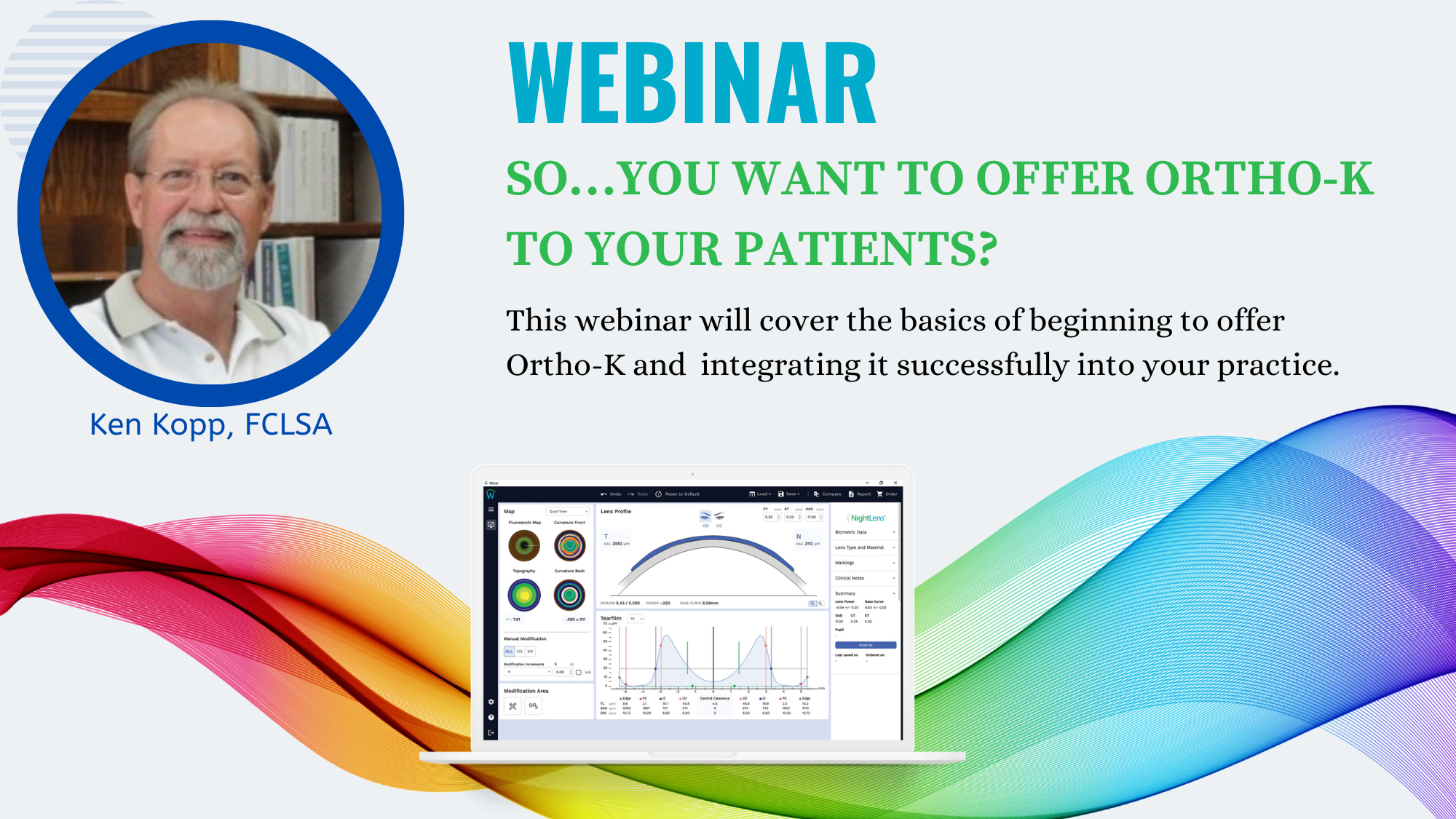 April 13, 2023 (Thursday)
5:00pm PDT

Topics will include,
Creating a plan for altering patient scheduling
What tools you will need to get started
Selecting candidates for Orthokeratology
Scheduling consultations and follow-up visits
Ortho-K lens fitting choices
SIGN UP
WAVE ScleraLens® Modifications and Troubleshooting

The Clinical Support team will discuss common scleral lens modifications and troubleshooting. Time permitting, there will be a Q&A portion after the presentation. Please send questions to clinicalsupport@wavecontactlenses.com
April 5, 2023 (Wednesday)
4:00pm PDT

SIGN UP
April 20, 2023 (Thursday)
4:00pm PDT

SIGN UP
WAVE ScleraLens® Case Review

We will review cases submitted to WAVE Clinical Support and discuss modifications.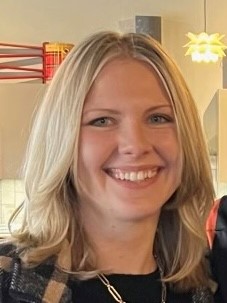 Kathryn LaClair
ABOC, NCLEC
Clinical Lab Consultant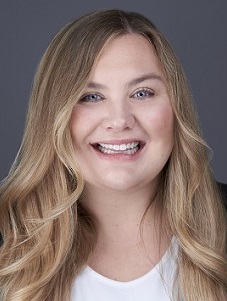 Shelby Walstad
CPO, ABOC, NCLEC
Clinical Lab Consultant

Webinar Series :

LEARN the fundamentals of Wave Lens Design with Dr. Maller


Clinical Lab Consultant

Episode 1:
You need a good map to start!
Dr. Ken Maller, OD
Sep. 21, 2021
Episode 2:
Topography Interpretation prior to Design
Dr. Ken Maller, OD
Oct. 21, 2021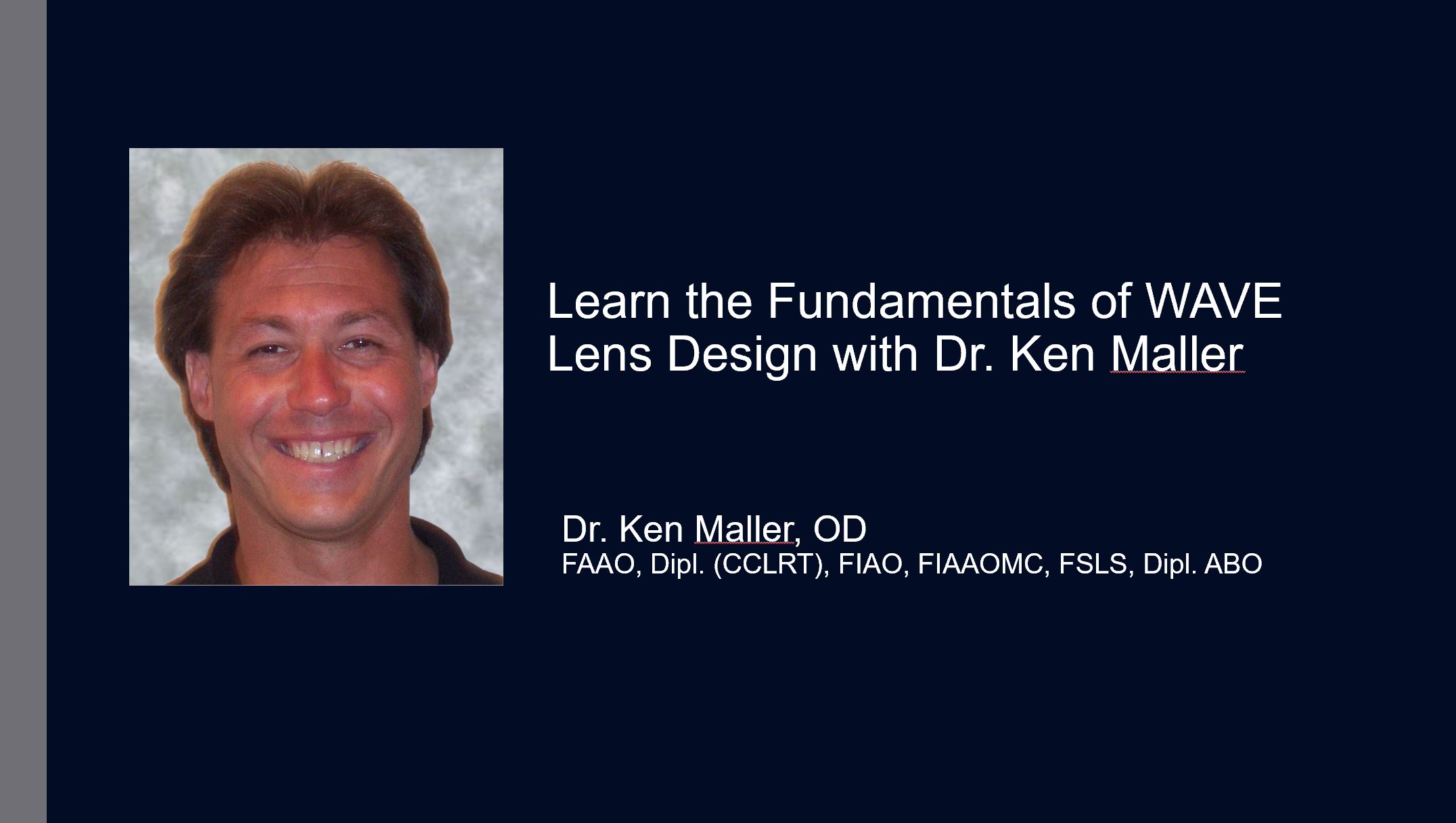 Episodes 3, 4, 5, 6 and more:
Watch all episodes of this webinar series on
WAVE ACADEMY
Orthokeratology Webinar Recordings
Orthokeratology Troubleshooting by Dr. Cheryl Chapman, OD, IACMM, FIAOMC, FAAO, Diplomate ABO
President, American Academy of Orthokeratology and Myopia Control (AAOMC)
Jan. 11, 2023
Utilizing the NEW WAVE software and the Medmont Meridia(TM) for Orthokeratology
Dr. Anith Pillai O.D., FSLS, FIAOMC
Jun. 15, 2022
Designing Wave Custom Ortho-K Lenses Using the OCULUS Pentacam® - Part 1
Dr. Jeff Jeruss, OD
Jan. 13, 2021
Troubleshooting A Wave Custom Ortho-K Lens - Part 2
Dr. Jeff Jeruss, OD
Jan. 13, 2021
Ortho K and Dry Eye Getting the most out of your OCULUS Keratograph 5M
Dr. Thomas Weshefsky, OD
Dec. 11, 2020
Sclerals Webinar Recordings
WAVE and Pentacam AXL Wave with CSP PRO!
Dr. Ken Maller, OD
Dec. 08, 2022
Eaglet Eye ESP & WAVE - Direct Connect
Dr. Sheila Morrison, OD
Oct 19, 2022
Clinical Pearls in Scleral Lens Fitting: The "How and why" of using Pentacam & Wave
Dr. David Grosswald, OD
Oct. 9, 2020
Pentacam CSP software and the integration with Wave
Dr. Ken Maller, OD
Sep 13, 2020